Top 10 AI Platforms to Build Websites and Landing Pages within Minutes!
Posted on Oct 18, 2023
Web Development
In recent times, AI tools have been discussed at every table. What is an AI? In simple terms, it is software that has solutions to all your problems. From guiding you to build a website, and teaching you various courses, to motivating or planning a date, AI does It all. How can a digital marketing agency play a role in this? If you have an idea or want to communicate your business to the audience out there, doing so through a website is the best way. Be it branding, marketing, or developing a website, NJ graphics has covered all.
At NJ Graphica regular updates are provided with 100% transparency. At any step, you can recommend the changes. What made them this popular was their speed. These AI tools can do tasks in ways that take less time than humans. There would hardly be any problem that an AI would not be able to solve. The artificial intelligence algorithms are strong enough to give you solutions within a fraction of a second.
At every step, you will find people who have mixed reviews on using AI tools. According to many people, simply copying the content from artificial intelligence is killing creativity. As a result, people are becoming lethargic. For every problem, their go-to answer has become AI.
On the other hand, few people have positive opinions about these tools. Since the information is available in one shot, people can focus on other material tasks. Learning and education have become easier. Even the complex topics can be resolved.
Though automated, getting every updated information would seem to be a task. Performance marketing agencies rely on AI tools that help them make real-time decisions. Thus, even the use of an AI tool is a skill that is in high demand in the market. Every business wants to have an attractive website for their clients. AI makes it possible to explore some unique ideas and implement them. Following are some of the AI tools included in the blog for developing a successful website:
Wix ADI
Hostinger
Elementor
Zyro
Landingi
Bookmark
Landing Folio
Unizard
Appy pie
Durable
AI Tools to build websites and landing pages
If you are planning to make a website, then taking guidance from AI tools will give you better results. A customer would be attracted to buy your product only if it finds your business to be attractive. Even with the creative team, it might sometimes become difficult to come up with new ideas. At times the human mind has lost all the ideas. AI can come into the picture to maintain your creativity. Here are some of the AI tools that you can use:
1. Wix Adi: Designing is one such part of the business that people are concerned about. Not everybody and anybody can create impactful and creative designs. Hence, you need professionals, who can manage to produce some insightful designs. Wix Adi makes it possible to create designs along with customizations in it. The idea for the development of this idea was made by Avishai Abrahami, Nadav Abrahami, and Giora Kaplan. Wix is a website developer that creates solutions to all development issues from scratch. Advanced SEO tools and marketing are no more a challenge with WIx. With a well-diversified team of professionals, they operate in around 4 continents and 12 countries. Wix makes it possible to create an experience for the customers once they land on your page. Soon they will come back to witness this experience again.
Attractive designs are a key to attracting long-term customers. There are various options from the templates to choose and these designs create a good image of the company. Even if you are a beginner, there will hardly be any problems, you would face while operating the system. Operating since 2006, they are open to clients around the world. For all the website development solutions, Wix is the go-to website.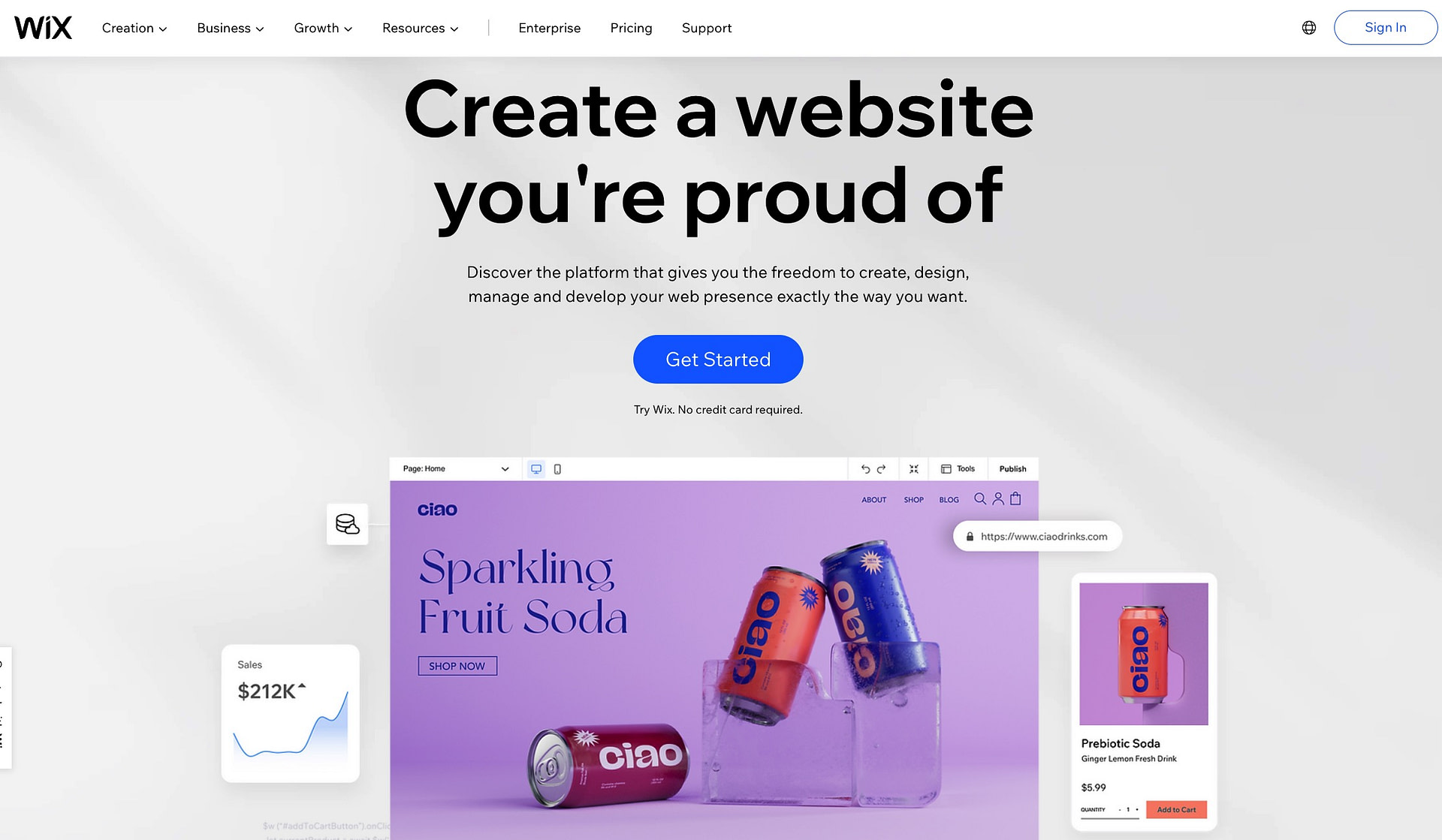 About Platform:
Founders: Avishai Abrahami, Giora Kaplan, Nadav Abrahami
Number of employees: 4,472 (December 2022)
President: Nir Zohar
Total assets: 175.8 crores USD (2022)
Headquarters: Tel Aviv-Yafo, Israel
CEO: Avishai Abrahami (Sept 2010–)
Founded: 5 October 2006, Tel Aviv-Yafo, Israel
2. Hostinger: If you do not want to put in any hard work while building a website, all you can do is let Hostlinger handle it for you. This automated website developer will increase your online visibility and give you more customers. Since 2004, Hostinger has been operating based in Lithuania and is a tech startup. You can create and publish a website in no time with advanced features. It caters to customers globally and is a perfect solution for developing landing pages. Customers are the priority and every feedback plays an important role in Hostlinger.
If you are wondering how you can make a website automatically, here are the four steps made simple for you. Provide the details of the business and fill in the blanks. In the next step, make sure you know the type of website you want and give a brief about your project. Here your website will be ready and you can make further customizations. For operating Hostinger you are not required to possess any programming skills. It is available 24 hours and you can make a website even after waking up from sleep.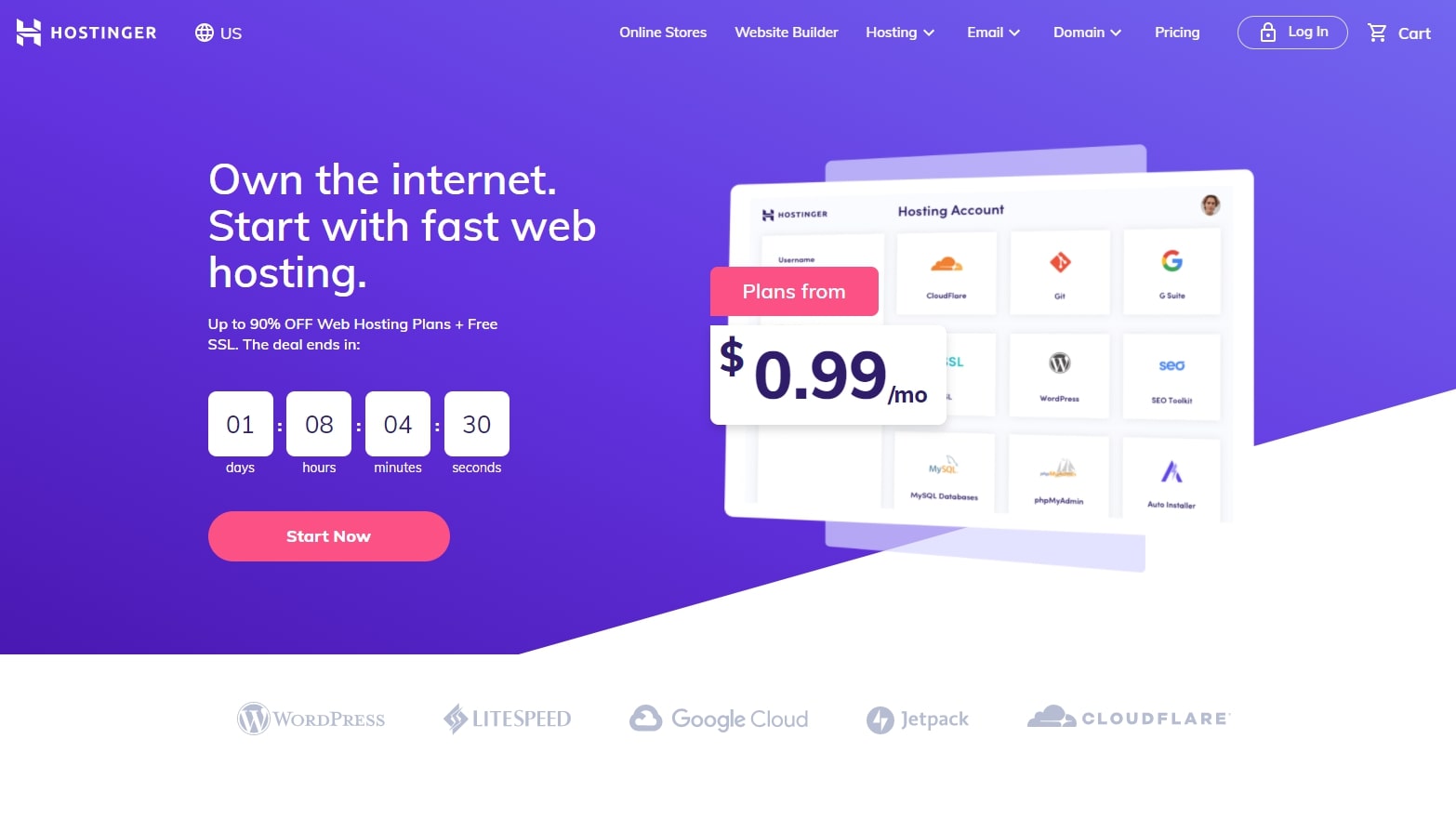 About Platform:
Headquarters: Kaunas, Lithuania
Type of business: Private
Founded: 2004
Chairman: Arnas Stuopelis, Chairman of the Board
Employees: ~1000 (2022)
Key people: Kristina Strimaitė, CMO Domantas Beržanskis, CFO Aivaras Šimkus, COO
No. of locations: Vilnius, Lithuania; Yogyakarta, Indonesia; Florianópolis, Brazil
3. Elementor: Are you looking to build a website that is designer and can be a hit in the trending society? Then Elementor has to be the top choice. You can create a CV, portfolio, landing pages, media7 blogs, health & wellness, etc. Yoni Luksenberg & Ariel Klikstein are the two founders that have built the Elementor since 2016. Since then, it has become one of the leading platforms on the internet with more than 10 million installs. It provides all the tools that are necessary to build a website and shape the future of your business. There are various professionals including developers. Designers and marketers make sure to build a website that attracts customers. AI has made the work of performance marketing agencies easier. The best part is that it guarantees a website creation within 10 seconds.
The drag-drop editor makes the process of editing easy and you can add various customisations on them. You do not need any technical or coding expertise to make a website now! All work can be done within a few minutes. It is one of the most popular website builders and designers for WordPress. On any blank canvas, if you are looking to try out, then you choose from 100+ templates. Elementor is the one-stop solution for all support required 24*7.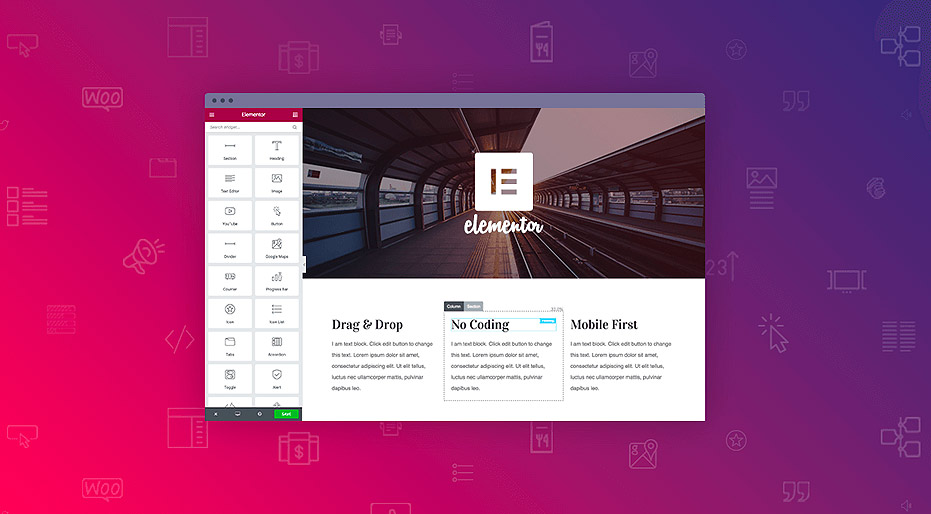 About Platform:
Type of business: Privately held company
Founded: 2016
Subsidiaries: Strattic Ltd., Layers WP
Headquarters: Ramat Gan, Israel
4. Zyro: You do not have to be a coder to build a website. Yes, that is true. Zyro has made it possible to operate and develop a website for your own business without having any tech skills. Zyro is located in Lithuania and has been catering to customers worldwide. There are flawless templates to choose from on Zyro and editing can be done without much effort. Even if you do not have any extra money, you will still be able to access Zyro. It also offers a domain for free for up to 1 year.
The major issue that a website faces is its loading ability. However, the technology of zyro ensures the speed. This in turn gives a better customer experience and retains them for the long term. 24*7 support is available on zyro. No matter what time it is on the other horizon of the world, you can still make a web. Even if you find the work to be difficult, a agency, like Nj Graphica can be of great help. They offer a diverse range of services and can handle your business well. On Zyro, there are no hidden fees and they do not want you to cut your profits.
About Platform:

Founded: 2019
Headquarters: Kaunas, Lithuania
CEO: Giedrius Zakaitis
Parent organization: Hostinger

5. Landingi: Converting your visitors to potential clients could seem difficult, but not anymore with Landingi. The founder of Landigni, Blazej, is a passionate and enthusiastic individual who has been able to build this business. They have a team that can take all insights from you and use them as inputs in making your website. Solving customer problems has been their utmost goal. Founded in 2005, they have catered to numerous investors and clients since then. With such high-quality and experienced professionals, you can relax as they develop your web.
There are more than 100 templates on the landingi to choose from. In case you are looking for some customizations, the Landingi team will help you out with it. If you are not experienced and want your design to be the best, then Landigni will create the solution. You can get these services within no time. Additionally, they also provide banner advertising and newsletter templates. These will help you in increasing your visibility and make sure that you can retain a majority of your customers. You will get after-service support as well and you can communicate all your concerns to the team.
About Platform:

Headquarters: Gliwice, Slaskie, Poland
Employee: 51-100
Company Held: Private


6. Bookmark AI: A few years back, the coders had the monopoly to create the websites. This would create high charges for the clients and prick their pockets. However, with AI tools, it is not the same anymore. Bookmark is one such AI-powered tool that one can use to develop a website. Nicole Kosmayer and David Kosmayer are the founders of Boomark and have been operating successfully since 2016. A website can be built without much haste and expenses. Even if you are not a coder website development can be your cup of tea. Even within 2 minutes, you can create a website for your company.
AiDA is the AI assistant that will guide you while building your website. You can optimize them and create your digital presence across the globe. How do you get started? It is simple. You only have to answer a few questions and your website will be ready. These questions usually range from the business type, location, and features required for the website. Then automatically making the customizations, your website will be ready. The drag-drop-editor feature will help you to make as many changes as you require. There are no hidden fees and you get to operate everything on a single platform.
About Platform:
Headquarters: Toronto, Ontario, Canada
Employee: 11-50
Company Held: Private
7. Landing folio: Creating landing pages requires a lot of creativity and ideas, but worry no more. With the help of the Landing folio, you can create a website that can attract customers at the first instance. The landing pages are created from various templates and designs. With around 805 components, you can create beautiful designs that will retain your customers. It is not required for you to be expertise, because operating Landing folio is not such a task. You can simply log in and make use of the various templates.
Whether looking for marketing or about page, landing folio will curate designs especially for your website. It helps in breaking the stereotype regarding the designs. Only designers can design has become an old saying. Everybody can operate the Landing Folio and create some designs keeping in mind the ongoing trends in the market. The in-built tools in the Landing folio make space for the people to choose from various templates. You can create some designs that are visually appealing and do not require you to have any extensive design skills. There is a wide range of artistic designs and must not miss them!
About Platform:

Website: https://www.landingfolio.com/
Headquartered: San Francisco, California
Company Held: Private
Company size: 2-10 employees
Founded: 2017

8. Unizard: Did you ever think that you would be able to develop a website on a single platform? Then Unizard is the one for you. You can create designs, web frames, and mobile apps within a few minutes. Powered by AI, it is one of the best design creation platforms. However, in the initial times, it was built as a machine learning research project in 2017. It was in 2018 that came into the picture. Over these years, it has built a community of lakhs of people who work to make designing easy and for everybody.
Even if you have no experience as a designer, your website will be curated well. It gives great importance to the ideas in our imagination. All these ideas can be put into design and communicate your business to the people around there. It also helps you to get insights regarding the website from the stakeholders and make changes accordingly. With the help of Unizard, you can build your designs from scratch and give them a perfect shape as per your requirements. You can design a landing page, website wireframe, productivity app, Mobile wireframe, etc.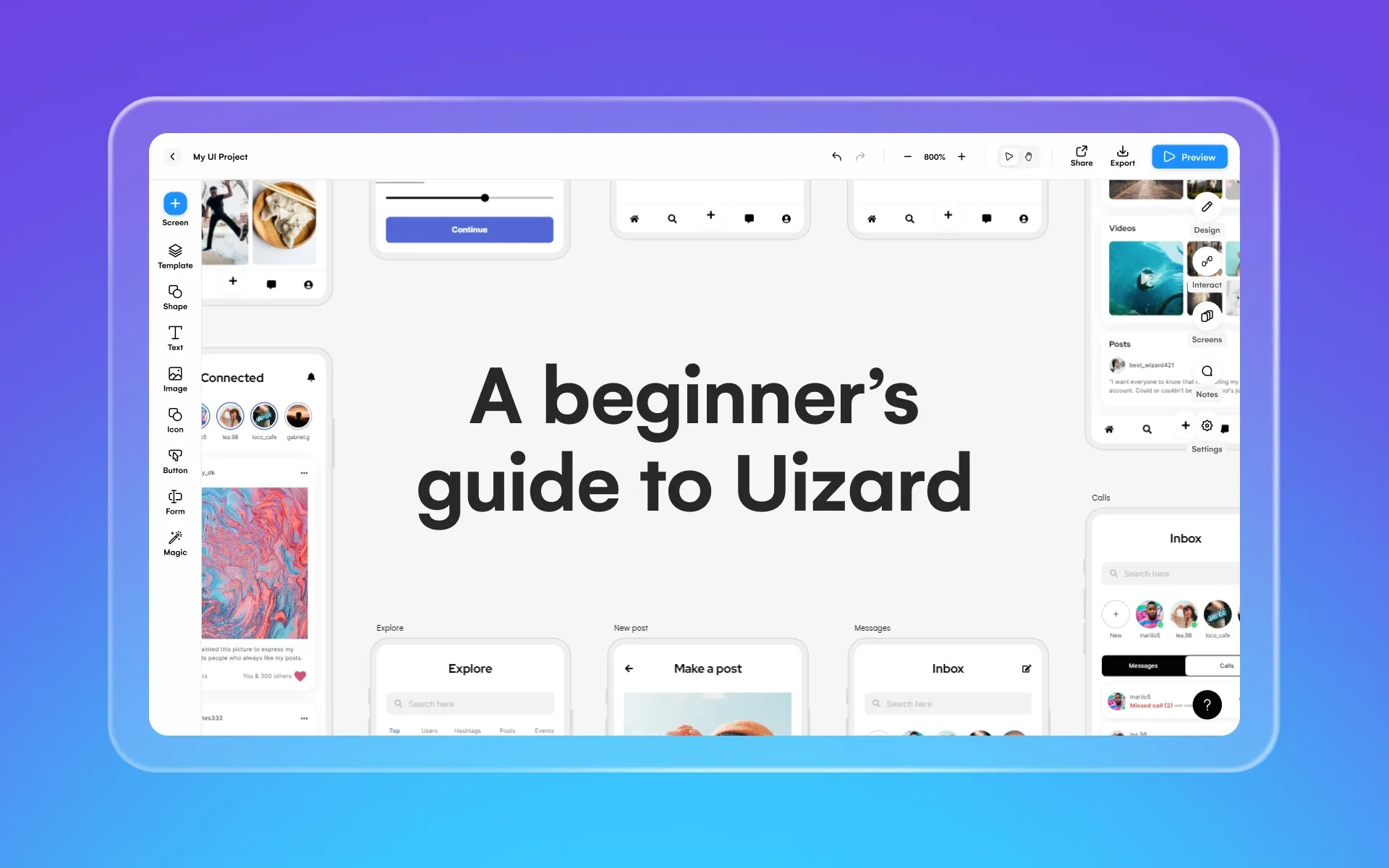 About Platform:

Website: https://uizard.io
Industry: Software Development
Company size: 51-200 employees
Founded: 2017
Specialties: Artificial Intelligence, Deep Learning, Machine Learning
9. Appy Pie: Another platform where you can create a website with a few flicks of your fingers. There is no coding required or any technical expertise. You simply have to follow a few steps to build your dream website. Their only mission is to make the platform affordable so that everyone can have access to it. The latest technology requires no special or advanced equipment. With around 300 employees, this platform has been operating since 2015. On Appy Pie, people can integrate other services as well like Slack, Mailchimp, etc. It understands customer behavior as the AI has backed the performance marketing agency with the data and information.
The drag-drop function makes it easy to develop a website without any haste and extra effort. You can create some amazing designs by using this platform. However, does the language barrier create an issue for you? Not anymore, because there are multiple languages available from around 30+ countries. The professionally enabled designs will be created in no time. There is no burden upon an individual to have technical expertise to build a website. Only with a laptop/computer and the internet, can you turn your imagination into reality. The application allows high scalability to the people which ensures high traffic and growth to the business.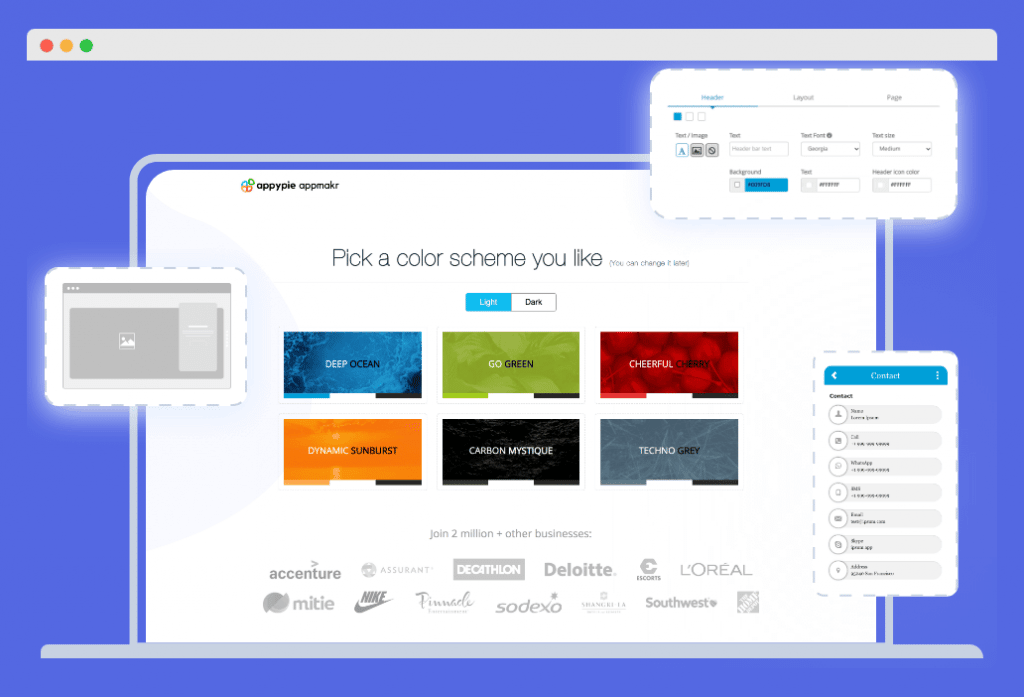 About Plafform:

Website: https://www.appypie.com
Industry: IT Services and IT Consulting
Company size: 201-500 employees
Headquarters: Hampton, Virginia
Founded: 2015

10. Durable: As the name suggests, this AI tool makes website building easier and more durable. You will not have to make changes any sooner once satisfied with its services. You can get everything online like hosting, analytics, and custom domain name. They are on a mission to make business online possible for every owner. Not everyone has tech expertise, and hence Durable makes it simple. They want to help create such businesses that can operate for long and be resilient.
About Platform:
Website: http://durable.co
Industry: Software Development
Company size: 2-10 employees
Headquarters: Vancouver , BC
The one issue that every business faces is to make SEO-friendly sites. Thus, through Durable AI you can make them automatically. Security will never be an issue because it is secured by SOL, Firewall, DDOS protection, and global CDN. There is no restriction upon adding any picture. Durable AI considers it to be essential for a business to add pictures to make its pages attractive and insightful. Who would not want to develop a website that can be created in 30 seconds?
Here are some of the tools that you can consider while building a website. They are extremely easy to operate and make the process hassle-free. What makes a website complete is the graphics, images, and effects, and NJ Graphica ensures it all.
Final Thoughts
Coming to the end of this blog, there were various AI tools discussed above. These tools will help you to build a better website and bring more business to you. AI tools are evolving and catering to new technologies. Over time, problems only get bigger, and AI is upcoming to handle them all. If you are looking for some website development solutions, you have to try these tools once. Within no time you will be able to see the difference. You can get data in the form of images, audio, videos, etc. It will enhance the creative process and you will end up creating a better website for your business.